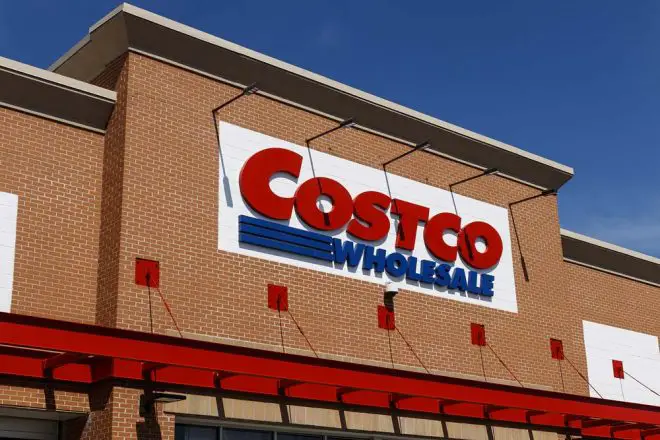 Costco is a large retail chain that sells an extensive range of goods (at bulk) with very competitive pricing. Stamps are no exception. If you use stamps frequently or are looking to buy Forever Stamps at an affordable price to save money in the future, Costco is the place for you.
Does Costco Sell Postage Stamps?
Yes! Costco grocery stores offer bundles of 100 First Class Forever Stamps (5 booklets of 20 stamps each).
Because you are buying your stamps in bulk, Costco offers stamps at a discounted price. They are one of the only retailers to offer stamps below regulated U.S. Postage Service prices.
Buying Stamps at Costco
To buy stamps at Costco, you need to make sure you have a Costco membership. Costco memberships are available for an annual fee of $60-120, depending on the type of membership you choose.
Costco was founded by James Sinegal and Jeffrey Brotman in Seattle in 1983. Alongside Sam's Club and BJ's Wholesale Club, Costco is one of the US's three biggest warehouse retail companies. According to the company's 2019 annual report, Costco has about 785 warehouses worldwide, including 546 warehouses across 44 states in the United States.
Most Costco warehouses are open Monday-Friday 10:00am to 8:30pm, Saturday 9:30am to 6:00pm, and Sunday 10:00am to 6:00pm. However, store hours vary based on location.
Stamps can typically be purchased at the register during checkout, though some Costco locations keep stamps at the customer service desk. It is best to ask an employee where to find stamps before checking out to ensure you don't go to the wrong section of the store.
What Is the Cost of Stamps at Costco?
Costco currently sells a bundle of 100 First Class Forever postage stamps for $54.75. In fact, Costco is one of the only retailers that sell U.S. postage stamps at a discounted rate: the current price saves you $0.25 for your stamp bundle. Costco has also been known to offer occasional discounts on stamps, especially in the months following a stamp price increase by the U.S. Postal Service.
Believe it or not, there is another benefit to buying your stamps in bulk with Costco. First Class Forever stamps, as the name implies, can be used forever. This means that should stamp prices rise again in the future (and they will), you will be saving money with your Costco stamps. For example, if you purchase a Forever Stamp at $0.55 per stamp and the rate for the first-class stamp rises to $0.60 per stamp, you will save $0.05 for every first-class letter you send.
Stamps at Costco.com Online
Costco online (costco.com) does not currently offer United States postage stamps for individual purchase. However, if you have a Costco business account, you can buy books of 100 stamps online for $54.75.
Finding a Costco Location
Ready to head to your nearest Costco store for a big bundle of stamps? You can find the nearest Costco locations at the convenient Costco Warehouse Locator.
Simply enter your city, state, or zip code and press search. The locator will provide you with a map of the stores near you, along with their addresses, phone numbers, services, and hours of operation.
If you have more on your Costco shopping list than just stamps, you can also filter your search results to ensure that the Costco you are visiting has the services you require.
No Costco near you? No worries! Check out our Where to Buy Stamps Guide for more convenient locations.
FAQs
How many postage stamps can you buy at Costco?
Costco sells U.S. Postage Stamps in 100-stamp bundles.
How much do stamps cost at Costco?
Costco is one of the only retailers to sell stamps at a price that is lower than the price stipulated by the U.S. Postal Service. A bundle of 100 stamps is currently $54.75.
Can Costco weigh my package or envelope?
No, unfortunately. There's always a chance customer service might be able to help, however, so feel free to inquire and let us know of the results!
Does Costco sell envelopes?
Yes. Envelopes are also available for purchase online at Costco.com.
What days are Costco open?
Most Costco locations are open seven days a week. However, hours of operation differ between locations, so make sure you check the hours at your location prior to visiting.
What hours are Costco open?
Most Costco warehouse locations are open Monday-Friday 10:00am to 8:30pm, Saturday 9:30am to 6:00pm, and Sunday 10:00am to 6:00pm. However, Costco warehouse hours may vary between locations.