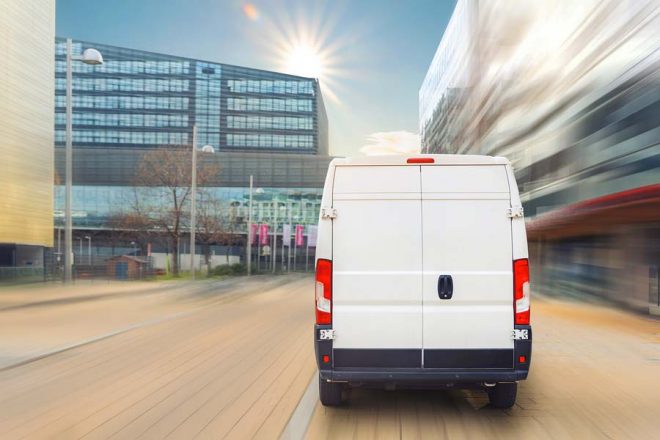 With the advent of Amazon Prime 2-day shipping, most of us have gotten used to the immediate gratification that expedited shipping provides. However, expedited shipping is not always cheap or easy. Depending on the carrier or marketplace you are shipping with, the price and timeframe of your expedited shipment can change drastically. Thankfully, expedited shipping doesn't need to be a source of distress. Below, we have provided everything you need to know about expedited shipping and how to ensure your package arrives at its destination on time and affordably. 
What is Expedited Shipping?
Expedited shipping, by definition, is a method of shipping that guarantees that your packages will arrive before the standard shipping time. While the timeframe for expedited shipping can vary based on carrier, it usually guarantees delivery in 1-3 days.
While expedited shipping ensures that your package arrives at its destination more quickly than the standard shipment time, it is not necessarily the quickest option available. Some carriers will offer faster methods, such as same-day delivery or overnight delivery, for additional fees.
Logistically, packages postmarked for expedited shipping typically travel directly from the pickup location to the delivery location, skipping the typical extraneous stops that standard packages are subjected to. Additionally, while standard shipping will give you a ranged delivery timeframe (e.g., delivery in 5-7 days), expedited shipping guarantees delivery on a specific day.
Expedited Shipping vs. Standard Shipping
Though most carriers have standard and expedited shipping options, they frequently go by different names. In general, standard shipping and expedited shipping differ in three key ways:
Timeframe: Standard shipping is typically the slowest option available (5-10 business days, depending on the carrier). Expedited shipping is usually 2-3 days quicker than the standard estimate.
Price: Standard shipping is the most cost-effective method for both the customer and the carrier. With expedited shipping, you are paying a noticeable markup for quicker delivery.
Reliability: Unlike standard shipping, all expedited shipping services provide free tracking numbers, allowing you to receive up-to-date information about the status of your package. Expedited shipping also guarantees delivery of a specific day, making it easier to plan around.
Expedited Shipping vs. Express Shipping
Depending on the carrier, expedited shipping and express shipping can mean several different things. They are even used interchangeably by some carriers. However, if a carrier offers both expedited and express shipping, express shipping is typically the quicker option (usually next-day or two-day delivery), with expedited shipping guaranteeing arrival sometime between express and standard options.
Cost of Expedited Shipping
The cost of expedited shipping varies based on the carrier, destination, seasonality, dimension and weight of the parcel, and the type of product shipped.
Here are two example comparisons to highlight the price differentials between the major United States postal carriers:
Comparison for Domestic 3-day Expedited Shipping
USPS Priority Mail
$17.26
UPS 3-Day Select
$37.69
FedEx Express Saver
$41.51
Comparison for Overnight Expedited Shipping
USPS Priority Mail by 10:30am
$38.49
UPS Next Day
$95.70
FedEx Express Same Day
$49.95
These prices are for example purposes only; actual rates will vary from shipment to shipment. To help you find the cheapest shipping option available within your timeframe, all three carriers offer easy-to-use online cost estimation tools:
Shipping Carriers that Offer Expedited Shipping 
The three major United States shipping carriers, USPS, UPS, and FedEx, all offer various forms of expedited shipping. An overview of expedited shipping services provided by these carriers is discussed below:
United States Postal Service:

Expedited shipping is called "Priority Mail Express" and is their fastest domestic service. Priority Mail Express also offers overnight delivery by 10:30am the next day for an additional fee.
Weekend and holiday deliveries are available for an additional fee with Priority Mail Express.
Priority Mail Express provides a tracking number, up to $100 of insurance, and sign-on-delivery options for no additional cost.

United Postal Service:

UPS offers a variety of expedited shipping services, including same-day, next-day, two-day, and three-day shipping guarantees.
The standard shipping offered by UPS is UPS Ground, which typically provides a 5-day delivery service.

FedEx Expedited Shipping

FedEx offers a variety of expedited shipping services, including FedEx Express Same Day, FedEx Express Saver, and FedEx Expedited Freight Services.
FedEx expedited shipping services also offer Saturday delivery for an additional cost. See our FedEx Weekend Delivery Guide for additional information.
Tips for Using Expedited Shipping
In general, expedited shipping is a great option when you are up against a tight deadline. To ensure that you are using the most efficient and affordable option available, consider the following recommendations:
Verify Size Requirements: This is undoubtedly a pitfall that I have encountered on more than one occasion. Most expedited shipping costs are based on a package that is within a specific size and weight limit. Whenever possible, make sure you stay within these limits to keep your shipping price from skyrocketing.
Understand the Terms and Conditions: As discussed above, there are numerous "expedited shipping" options available. Make sure you understand the specifics about the option you're choosing before you ship. Doing so will ensure that there are no unexpected costs or delays.
Remember that Destination Matters: The information provided above is specific for shipments made within the contiguous 48 United States. If you are shipping to or from Hawaii or Alaska, or internationally, these timeframes and prices will not apply. Expedited shipping to these locations is typically more prolonged and more expensive.
For more information about shipping domestically, see our Guides on First Class Mail and USPS Collection Boxes.