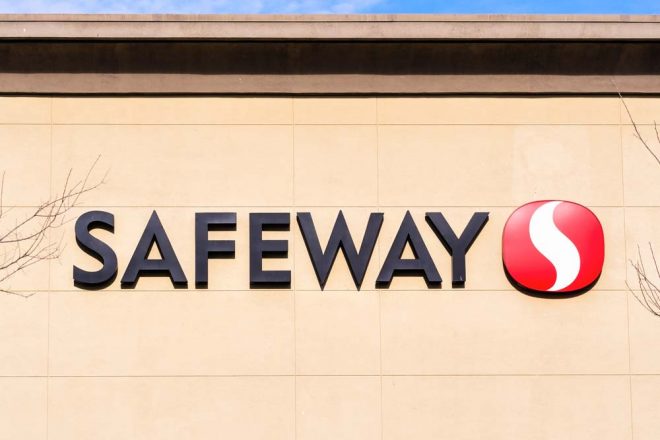 There is no worse feeling than getting a letter all signed, sealed, and ready to go, only to realize that you can't mail it because you don't have any stamps. With how hectic our lives are, who has time to make a separate stop just to buy a postage stamp?
Luckily, thanks to Safeway grocery stores, you don't have to. In addition to groceries and pharmaceuticals, Safeway grocery stores sell books of First Class Forever stamps. Instead of adding stress to your life, just add stamps to your grocery list!
Does Safeway Sell Postage Stamps?
Yes! Safeway grocery stores offer books of 20 First Class Forever Stamps.
Buying stamps at Safeway comes with a couple added benefits:
When purchased in conjunction with a Safeway Membership Card, the price of the stamps goes towards gasoline and grocery discounts.
You can use the scales in the produce section of the store to weigh your letter to ensure you include enough postage to get your letter to its destination.
Buying Stamps at Safeway
Safeway is a banner of the Albertsons Companies, with almost 900 stores located throughout 18 different states and parts of Canada. Safeway grocery stores offer a wide array of groceries, pharmaceuticals, and office supplies. Many Safeway locations also have associated gas stations that provide gasoline discounts that are connected to your Safeway membership cards.
Most Safeway grocery stores are open from 8:00am to 10:00pm Monday-Saturday, and either 9:00am to 6:00pm or 12:00pm to 6:00pm on Sundays. However, some stores are open longer, and several of the larger locations are even open 24 hours per day.
Stamps can typically be purchased at either the cash registers or customer service desks, depending on the specific store location. When buying stamps at Safeway, it is best to ask a customer service representative where the stamps are located at their store.
What Is the Cost of Stamps at Safeway?
Safeway sells postage stamps for the same price offered at United States Post Offices. The First Class Forever stamps (for purchase at Safeway) provide enough postage for a 1-ounce standard letter.
Safeway typically sells postage stamps for the same price offered at United States Post Offices. The price for a book of 20 First-Class Forever stamps is currently $11.60 (plus tax); however, many Safeway locations sell their booklets at discounted prices. At $0.58 per stamp, buying the discounted book of stamps (compared to a single stamp) can offer a savings of several cents per stamp.
As an added benefit, Safeway only sells Forever stamps, which won't decrease in value as postage prices rise (for more information, see our Guide on First Class Postage).
Therefore, if you use stamps semi-regularly, purchasing the book can be an excellent investment.
Stamps at Safeway.com Online
Safeway online (safeway.com) does not currently offer United States postage stamps for purchase. 
Finding a Safeway Location
Next time you need stamps, groceries, pharmaceuticals, or all three, consider heading to a Safeway near you! You can find the nearest Safeway locations at the convenient Safeway Store Locator.
Simply enter your zip code or city and state and press search. The locator will provide you with a convenient map and list of the stores near you, along with many of their hours of operations and services.
No Safeway near you? No worries! Check out our Where to Buy Stamps Guide for more convenient locations.
FAQs
Does Safeway Sell Stamps?
Yes! Safeway grocery stores offer books of 20 First Class Forever Stamps.
Does Safeway Sell Single Stamps?
No, Safeway grocery stores only sell stamps in books of 20.
What Kind of Stamps Does Safeway Sell?
Safeway sells First Class Forever stamps in books of 20.