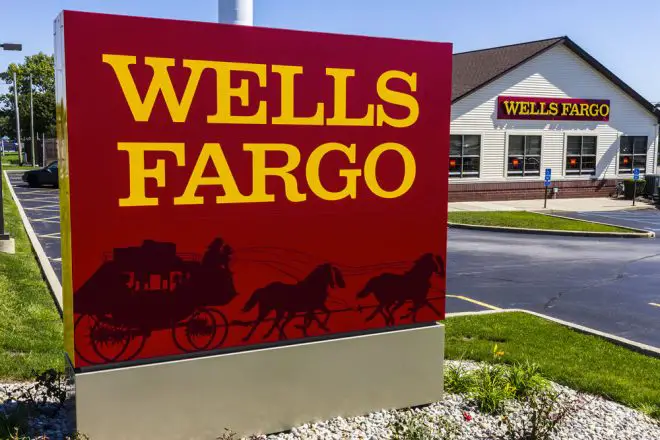 When you are a busy person trying to balance work, errands, and personal life, making unnecessary stops can be infuriating. Therefore, it is essential to know what your stores, banks, and post offices have to offer so that you can maximize your time.
Unfortunately, Wells Fargo is not the answer if you are trying to combine your banking and post office needs into one stop. While Wells Fargo does offer many convenient services, they do not currently sell postage stamps.
Does Wells Fargo Sell Postage Stamps?
No, Wells Fargo does not sell stamps. Instead, you can find other stores near you that sell stamps at our Where to Buy Stamps Guide.
It's worth noting that many websites currently indicate that Wells Fargo ATMs have postage stamps available. However, according to Wells Fargo representatives (we reached out to them directly), postage stamps are not currently offered at any physical or ATM locations.
Finding a Wells Fargo Location
Though they don't sell stamps, Wells Fargo offers convenient banking opportunities. You can find the nearest Wells Fargo locations to you using the convenient Wells Fargo ATM and Banking Locator.
To use the locator:
Enter your address, zip code, or city and state in the search bar.
Under "Narrow Your Search," you can use the search options to ensure you are finding only the locations that are right for you. Click on "Bank Only," "ATMs," or any of the other options to narrow your search.
Press search.
The locator will provide you with a convenient map and list of the banking locations and/or ATMs near you, along with their phone numbers, hours of operations, and services.
Like most banking institutions, Wells Fargo has limited hours. Typical Wells Fargo locations are open Monday-Friday from 9:00am to 5:00pm and on Saturdays from 9:00am to 2:00pm. Please remember that operating hours can vary, so it's always a good habit to double-check before heading out.
Need stamps? Check out our Where to Buy Stamps Guide for convenient locations.
FAQs
Does Wells Fargo Sell Stamps?
No. Wells Fargo does not sell postage stamps at their physical or ATM locations.
Do Wells Fargo ATMs Sell Stamps?
No. Postage stamps are not available at Wells Fargo ATMs.