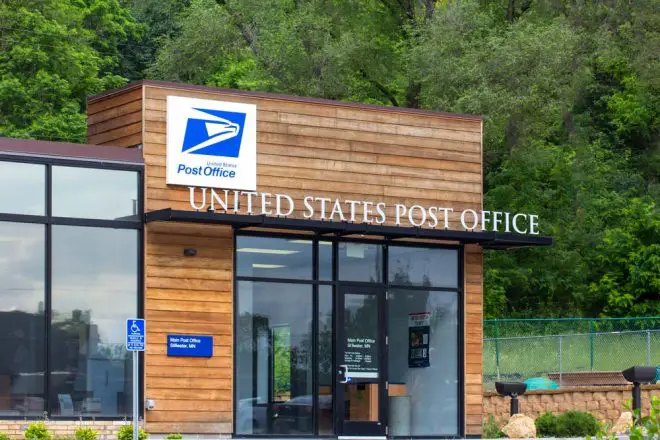 In modern-day times it's easy to take for granted how instantly we can communicate with each other. It's crazy to think that less than 200 years ago, even telephones didn't exist. All communication was done either in person or through letters in the mail. People certainly didn't have the luxury of overnight shipping, either. The one staple of mail that has always remained consistent is the post office. This article will provide an introduction into the history of the post office, and hopefully, help you learn a little bit about how it came to be.
The First US Post Offices
1639: It was around this time that early settlers in America first determined a set location where they could gather their mail to be transported elsewhere. It's difficult to pinpoint precisely when these services were initially offered, yet, it is clear that some type of postal service was in place during the early development of the colonies. These were informal, individually owned postal services. People were able to send letters to different territories, as well as back to England via Boston.
1691: This was the year that the British crown granted a man named Thomas Neale permission to start the first official postal service in the country. This was called the Northern American Postal Service, and it served as the start of regulated postage prices across the country. Neale was, therefore, made the first postmaster of America. Eventually, his 21-year grant for the North American Postal Service ran out in the year 1710 and was taken over by parliament.
Evolution of the Modern Post Office
There were several iterations of the United States Postal Service before it got to where it is today.
USPO –

This stands for United States Post Office. The USPO came about as an answer to the British-lead postal service at the time. It was backed by Congress and officially began operation in 1775. This is widely agreed upon as the beginning of the modern-day post office.

USPOD –

The USPOD was the last iteration of the US postal system before what we know it as today. It stands for United States Post Office Department, which was a cabinet department within the US government. In 1792, when the government created this department and began to take the reins, the United States started having full access to mailing systems. This had a massive impact on the economy of this new and thriving country. By 1869, America was home to an astounding 27,000 local post offices. Among many other things, the popularity of newspapers skyrocketed, and people were becoming more informed every day.

USPS –

The United States Postal Service (or USPS) is what has resulted from those early post offices in the 1600s. It is an independent agency but is run by presidentially appointed employees, such as the postmaster general. As of 2018, USPS was an employer of over 600,000 people.
 Where is Your Local Post Office?
Some people may think that the boom in technological communication would have caused post offices to cease to exist. A bit surprisingly, the post office is still going strong. Technology has given consumers access to an ever-expanding catalog of products, right at their finger-tips. Consumers ordering goods online, and businesses selling goods online is the main contributor to the fact that the USPS is more significant than ever. As mentioned previously, they employ hundreds of thousands of people. They also now operate over 30,000 post offices and 143,000 post boxes across the United States. If they were all lined up next to each other, those post boxes would stretch to an incredible 59 miles. It is safe to say that the USPS will be here for quite some time.
With so many post offices and mailboxes across the USA, in theory, they should be easy to find. If you're new to an area, or just in a time crunch, there are plenty of moments when they are as elusive as ever.
Where Are Post Boxes Located? –

If you already have your package stamped and ready to send, then a post box is usually a quick and easy option. Keep your eyes peeled for a blue box while you're out and about. You should find them in most neighborhoods. If you're having trouble finding one, then you can follow this link:

https://tools.usps.com/find-location.htm

to find a post box near you.

Where Are Post Offices Located? – If you have something that you would like to send, but don't yet have the postage ready, then you'll need to head to a post office. The link above will also help you to locate your nearest post office, as well as a post box.
When Are Post Offices Open?
Post office hours vary widely from site to site. Most will be open at least 9:00 am – 5:00 pm, Monday-Saturday. It pays to check beforehand, however, as some may open or close at different times depending on the day. There are also various services that post offices offer that may close before the post office itself. For example, the post office may be open until 7 pm, but their passport photography service may only be offered until 5 pm.
Non-holidays

– On non-holidays, you can quickly check the open hours of your local post office by using the link provided earlier. Simply type your city and state (or your zip code) into the first box. Next, you will need to select "Post Offices" under "Location Type", and choose the max distance you want to travel to get to your post office. You can then press "search", and will be offered a list of locations. You can click on each of these to see the open hours for the services that they provide.

Holidays – The USPS observes several holidays throughout the year. These include; Memorial Day, Christmas Day, and Veterans' Day. For a full list of holidays observed by USPS, visit their website at  https://about.usps.com/newsroom/events/.
 Post offices have contributed significantly to the American economy over the years. Although they have evolved quite a bit since the original conception, they continue to help the public stay connected. The American post office has seen many iterations, and will likely continue to do so. As new technologies (such as drones) are developed further, there is no telling how far they might go. One thing is for sure, though, and that is that Thomas Neale would never believe how far we've come.