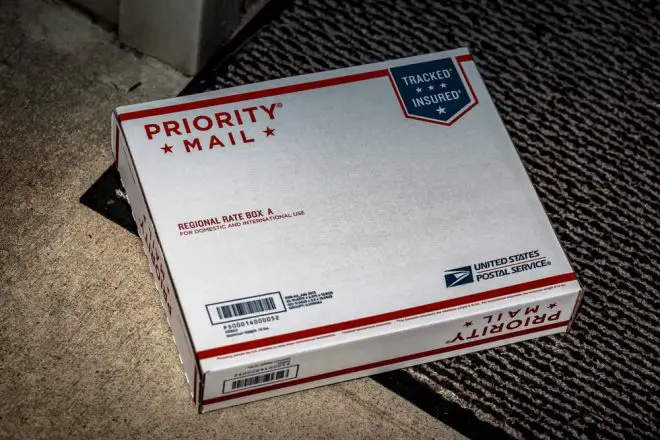 "Neither snow nor rain nor heat nor gloom of nights stays these couriers from the swift completion of their appointed rounds." –USPS Motto
The United States Postal Service (USPS) motto is known, in one version or another, by many Americans. Yet, many of us do not know how that motto translates to USPS's actual delivery days and times. It speaks of "gloom of nights," but do they really have nighttime deliveries?
Does USPS Deliver at Night?
USPS states that the delivery time for letters and parcels is 8:00 am-5:00 pm Monday through Saturday. As a result, USPS does not guarantee any nighttime deliveries.
However, there are exceptions to this timetable as discussed below:
Does USPS Deliver at 8pm?
Holiday Hours: During times of increased postal activity, such as holidays, USPS has been known to increase the delivery window to 8:00 pm or 10:00 pm to allow more deliveries to be completed in a day.
Finishing the Route: USPS postal workers are known for their determination to always finish their delivery routes each day. This means that if the truck is delayed by weather or incidents, or the route takes longer than expected, your delivery may still come after 5:00 pm.
In recent years, there has been a rise in the number of deliveries occurring after 5:00 pm. An investigation completed by USPS found evening deliveries were typically caused by "insufficient staffing, late or improper mail arrival, inaccurate route adjustments, and insufficient supervision." However, as USPS works to correct these issues, the number of evening deliveries is expected to decrease.
How to Control Your USPS Delivery
Unfortunately, USPS does not allow you to set the time of your delivery on the day it is expected to arrive. However, USPS does offer USPS Delivery Instructions. This online form allows you to direct your postman to:
Leave your package at a specific location.
Leave your package with a neighbor.
Send your package to a different domestic address.
Hold your package at the Post Office for pick-up.
Upgrade your service type to Priority Mail.
Add extra services to your package.
To utilize the USPS Delivery Instructions:
Visit https://www.usps.com/manage/.
Enter your package tracking number.
Enter your preferred delivery instructions.
If you miss your package delivery, you can also schedule a redelivery or have your package held at the post office for pickup. To reschedule your delivery:
Enter your personal information.
Select "Check Availability."
Select your preferred redelivery option.
How to Track your USPS Package
Given USPS's aversion to guaranteeing a specific delivery time, it can be difficult to make a plan to ensure you're home when your parcel arrives. Luckily, tracking your package can help you pinpoint when it will be out for delivery.
You can track your USPS package by going to the convenient USPS Tracking Service online. Simply enter your tracking number to get accurate updates on the location of your parcel.
The Argument for Daytime Deliveries
The USPS policy is to have 95% of postal workers back to the stores by 5:00 pm and 100% of postal workers back by 6:00 pm. USPS has set this standard for two reasons:
Worker Safety: The risk associated with driving and making deliveries goes up as the sun goes down. Therefore, by minimizing the number of evening deliveries their workers complete, USPS is able to decrease the risk associated with the job.
Budget: USPS is a governmental agency and is therefore dependent on a budget set by the federal government. Keeping workers on the strict 8-5 schedule decreases the amount of overtime and ensures that the agency stays within its budget.
For more information on the USPS, explore our other USPS articles.