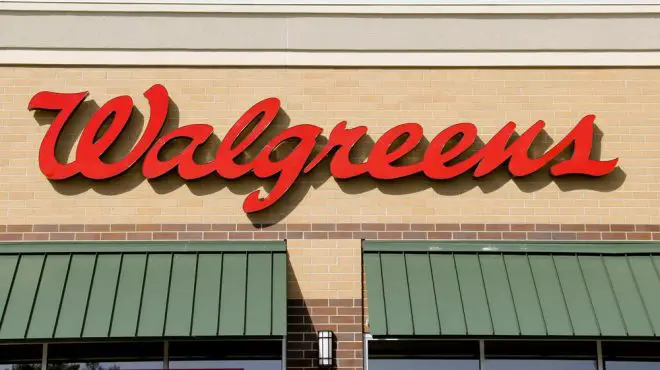 Does Walgreens Sell Stamps: Walgreens is a pharmacy store chain that offers prescription medication, health products, wellness products, photo services, and yes, you guessed it… stamps! If you want to buy stamps individually or in book form, you can head over to your local Walgreens store. Stamps are available in booklets with 20 stamps or can be purchased individually for 58 cents apiece. If you have a store nearby, Walgreens is a great option for where you can buy stamps.  
Does Walgreens Sell Postage Stamps? 
Yes! Walgreens does sell postage stamps. Walgreens sells stamps in both individual sizes and booklet sizes. Walgreens typically does not sell stamps in 6 stamp or 12 stamp booklets, and it's also worth noting that not all Walgreens stores sell individual stamps either (it depends on the store).  However, all Walgreens stores do sell stamps in 20 stamp booklets. 
Walgreens typically has a traditional American flag stamp available and then 1-2 different design styles to choose from as well. The styles of stamps available vary greatly depending on the store. You can call ahead to ask about the stamp design or surprise yourself and find out when you show up to the store. 
Regardless of the stamp design, all Walgreens stamps are the standard U.S. Post Office stamp amount worth 58 cents. Postage stamps show that you paid to ship your mail. Once the stamp is affixed to your postcard, envelope, or mailing box, then the post office will stamp it and your mail will be on its way. 
How to Buy Postage Stamps at Walgreens Near Me? 
Are you interested in buying postage stamps at a Walgreens near you, but are not sure how to locate a store? There are more than 8,000 Walgreens stores in the United States and finding a store to buy postage stamps is easier than you might think. Walgreens offers an easy-to-use store locator on their site. This Walgreens store locator will show you where nearby Walgreens are located (in terms of your home zip code as well as your current location). The Walgreens store locator will show you the address, phone number, and hours of the store while providing directions right from the site. 
Running to Walgreens is easy and purchasing stamps at Walgreen is even easier. Simply show up to the store and ask the cashier where the stamps are located. In most Walgreens stores, the stamps are located in the office supply section or are located behind the counter. If the stamps are located behind the counter, then an employee will need to assist and bring the stamps to you. From there the checkout process continues as it normally would and you can pay for your stamps with cash or card. Walgreens accepts a variety of cards including most of the standard card brands. Walgreens also accepts prepaid cash cards for most purchases. 
Walgreens Offers Balance Rewards Points for Buying Stamps
Do you shop at Walgreens often? Are you a member of the Walgreens Balance Rewards program? If so, you can rest assured that your stamp purchase counts towards your balance rewards points. Every time that you purchase stamps, prescription medicine, health items, wellness items, candy, and food items, your balance grows. You can use your Balance Rewards points to redeem $1 off of future purchases. For example, 1,000 Walgreens balance rewards points will allow you to take $1 off of a future purchase. You can also redeem 10,000 Walgreens balance rewards points for $10 off of a future purchase. This program can help you save money while purchasing stamps. The program is free to sign-up for and you can collect points every time you shop in-store!
Can I Trust Walgreens For Purchasing Postage Stamps? 
Yes! Not every retailer is a trusted retailer, but Walgreens is a trusted retailer that has been in business for 100+ years. You don't have to worry about buying postage stamps and then risk having those stamps not accepted at your local U.S. Post Office. Walgreens has been specifically chosen as a partner with the U.S. Post Office and all stamps sold are verified by the USPS.
Walgreens is also a trusted healthcare service provider. We recommend buying stamps from Walgreens when picking up your pharmacy prescription medications or wellness products. You can also purchase stamps without making any additional purchases. 
Walgreens is Best Known as a Healthcare Service Provider
Walgreens is best known as a healthcare service provider and employs more than 80,000 healthcare employees across the United States. These employees include pharmacists, pharmacy technicians, nurse practitioners, and nurses. These healthcare employees can provide prescription medication for patients who need to fulfill their prescriptions, but they can also administer care in-store as well. There are many immunizations and vaccinations available at local Walgreens stores. There are also a variety of health tests available at local Walgreens stores. Not every Walgreens store has a clinic, however, and these health services are only available at clinics. That said, you can purchase prescription medications at any Walgreens and you do not need to visit a Walgreens with a clinic. 
Stamps are necessary to send basic mail to loved ones and when sending in bill payments. If you want to ship a check or a card, you will need a stamp to place on your envelope. Buying stamps in bulk (20 stamps in a booklet) is a smart option and ensures you will always have what you need.