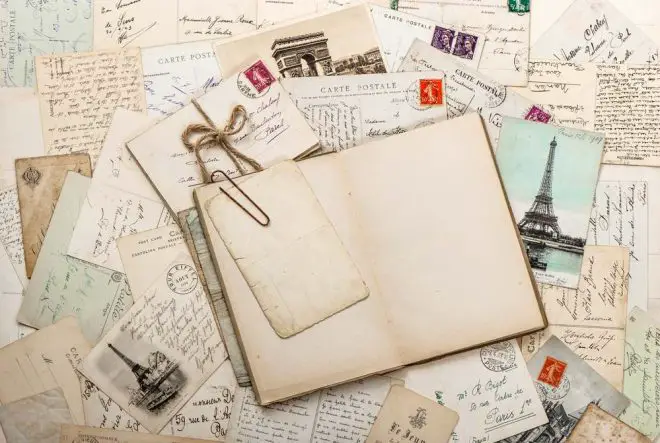 No matter how far into the virtual world we descend, there will never be a replacement for physical photos. They adorn our walls, sit on our mantels, decorate our workspaces, and bring the places and people we love with us wherever we are. Yet, despite our love of photos, sending physical photos can sometimes feel daunting.
But it doesn't have to. In this article, we will be covering everything you need to know about mailing photographs.
How to Mail a Photograph
The following guide will help you mail your photographs in five easy steps.
Step 1: What Kind of Photo Do You Have?
If you are sending a few photos that you've had printed on photo paper, then this article is for you!
However, if you are looking to send a large canvas or an expensive framed piece, we do not recommend the following techniques. Instead, we recommend that you talk to a postage company, such as USPS, UPS, or FedEx, that specializes in shipping artwork and framed pieces. They can help you ensure that your piece is properly packaged, insured, and guaranteed to arrive at its destination in one piece.
Step 2: Determine the Dimensions of Your Photos and Your Parcel
The standard photo size in the United States is 4"x6". These standard photos, or smaller, are the easiest photos to mail, as they fit into a standard letter envelope. Standard letter envelopes (also known as #10 envelopes) are 4.125" x 9.5".
If you are shipping larger photos, you will need a larger envelope, which may increase your postage.
If you are concerned about your photos being bent or crumpled in a standard envelope, you can ship them using one of the tips below.
Step 3: Calculate the Weight of Your Parcel
The total weight of your envelope or parcel will determine the amount of postage required. A single First-Class postage stamp provides enough postage for a standard letter envelope weighing less than 1.0-ounce being shipped domestically.
Below, we have provided a cost table for the most common mail scenario: mailing 4"x6" photos in a standard letter envelope. A standard letter envelope weighs approximately 0.25 ounces and a standard 4"x6" photo on photo paper is approximately 0.11 ounces. Once you know how many photos you are mailing, you can use the table below to determine how much postage your envelope will require:
| | | | | |
| --- | --- | --- | --- | --- |
| Number of Photos | Weight of Standard Letter Envelope (ounces) | Weight of Photos on Standard Photo Paper (ounces) | Total Weight (ounces) | Postage Required |
| 1 | 0.25 | 0.11 | 0.36 | 1 First-Class Forever Stamp ($0.58) |
| 2 | 0.25 | 0.22 | 0.47 | 1 First-Class Forever Stamp ($0.58) |
| 3 | 0.25 | 0.33 | 0.58 | 1 First-Class Forever Stamp ($0.58) |
| 4 | 0.25 | 0.44 | 0.69 | 2 First-Class Forever Stamps ($1.16) |
| 5 | 0.25 | 0.55 | 0.80 | 2 First-Class Forever Stamps ($1.16) |
| 6 | 0.25 | 0.66 | 0.91 | 2 First-Class Forever Stamps ($1.16) |
| 7 | 0.25 | 0.77 | 1.02 | 2 First-Class Forever Stamps ($1.16) |
| 8 | 0.25 | 0.88 | 1.13 | 2 First-Class Forever Stamps ($1.16) |
| 9 | 0.25 | 0.99 | 1.24 | 3 First-Class Forever Stamps ($1.74) |
| 10 | 0.25 | 1.10 | 1.35 | 3 First-Class Forever Stamps ($1.74) |
| 15 | 0.25 | 1.65 | 1.90 | 4 First-Class Forever Stamps ($2.32) |
| 20 | 0.25 | 2.20 | 2.45 | 5 First-Class Forever Stamps ($2.90) |
| 25 | 0.25 | 2.75 | 3.00 | 6 First-Class Forever Stamps ($3.48) |
If you are mailing your photos using a large or rigid envelope, you can calculate your postage costs using USPS's Cost Calculator.
Step 4: Buy Your Envelope and Stamps
Once you have determined how much postage your photos will require, you will need to purchase an envelope and stamps. To find a location to buy stamps near you, check out Where to Buy Stamps.
Step 5: Package and Send
The final step is the easy one- put your photos in your envelope, attached your postage, and send. To find a post office or dropbox near you, you can use USPS's handy Locator tool.
Tips for Mailing Photos
USPS handles thousands of envelopes and parcels each day, which can occasionally lead to bent or crumpled letters. When you're mailing beloved photographs, you want to ensure they come out on the other side as nice as they went in. To ensure the integrity of your photos, consider using one of the following tips:
Wrap Your Photos in Paper: If you are mailing your photos in an envelope that is significantly larger than the photos, it allows the photos to shift during transit. This can occasionally cause smearing or wearing of the photos. To prevent this from happening, wrap your bundle of photos in a clean piece of white paper. Tape the paper to itself to secure the photos and keep them from moving.
Wrap Your Photos in Stiff Cardboard: With the advent of ordering online, it seems like everyone has random cardboard boxes stuffed away in their house. If you are mailing photos and want to ensure they don't bend or crumple, use two thin pieces of cardboard to sandwich your photos. Just remember to account for the weight of the cardboard when you calculate your postage.
Use a Rigid or Padded Envelope: If you are going to the post office to mail your photos, consider picking up a rigid or padded envelope. While these envelopes tend to be slightly more expensive, they are also ideal for ensuring that your photos arrive in peak condition.
For more helpful tips on mailing and postage, visit https://mystampguide.com/.