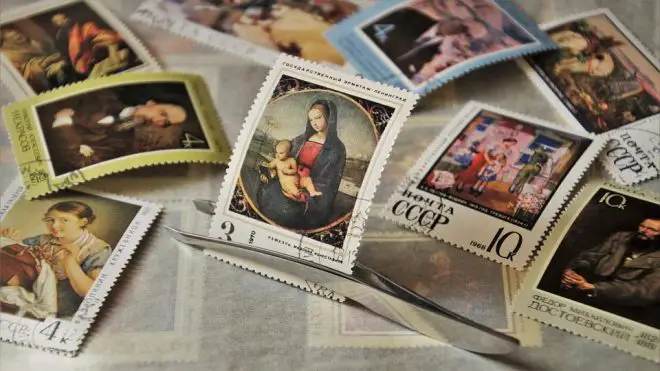 Once you've decided to sell your stamp collection, the next step is establishing how to value your stamp collection. The best way is to get the collection appraised by a professional appraiser. Professional appraisers can leverage an extensive amount of knowledge and experience to give you a realistic price for your collection. However, it is also important that you understand the many factors that influence the worth of your collection as you begin your sales negotiations. The following is a guide to help you perform a valuation of your stamp collection.
How Much is My Stamp Collection Worth?
The value of a stamp collection is based on several factors:
Rarity
Condition
Quantity
Storage
The combination of these four factors will contribute to the overall value of your stamp collection.
Rarity
The rarity of a stamp is determined based upon how many stamps were originally printed, and how many stamps are available in the market today. You can find the catalog values (price for a mint condition stamp) and market values (price for a used stamp) of your stamps in stamp catalogs, which are updated annually. In America, Scott Standard Postage Stamp is the benchmark for stamp values. These stamp catalogs can be found at most local libraries or purchased online.
Depending on the size of your collection, finding catalog and market values can take a significant amount of time and energy. However, it can also be a good way to gain a broad understanding of the value of your collection.
Condition
The condition of a stamp is determined through a system of grading. While many different grading systems are in use today, all of the methods give a final grade of "Fair" to "Gem." When determining the grade of your stamps, you should focus on four major categories:
Centering – Centering refers to the location of the design in relation to the margins of the stamp. A stamp whose design is centered equally between the four margins is considered aesthetically more pleasing than one that is off-center. When stamps are off-centered, the perforations along the margins of the stamp may come close to or cut into the stamp design on one or two sides, thereby decreasing the grade of the stamp.
Soundness – Soundness refers to the faults or damages found on a stamp. The more sound the stamp, the fewer faults it will have. Stamps can have a number of faults, including, but not limited to, tears, creases, changes in color, non-postal cancellations, holes, repairs, damaged perforations, fingerprints, mildew, or scrapes. Faults decrease the grade of the stamp, and even a single fault will immediately depreciate the value of the stamp.
Eye Appeal – Eye appeal refers to how aesthetically pleasing a stamp is. Eye appeal can positively or negatively affect a stamp's grade. For example, unique colors and details can increase a stamp's grade, while heavy cancellations or mismatched perforations can decrease a stamp's grade.
Gum Condition – Gum condition refers to the existence and quality of the gum on the reverse side of an unused stamp. This category is not considered for used stamps. Flaws in the gum are accounted for in the soundness of the stamp; whereas the gum condition modifier determines whether gum is present and whether the stamp has ever been regummed or hinged.
The scores in these four categories are tallied to determine the final grade that a stamp receives. While determining the grade of a stamp requires considerable philatelic knowledge, understanding the categories that determine stamp condition will help you understand how your stamps are valued.
Quantity
The quantity of your collection can also affect its overall value. Blocks, pairs, or sheets of stamps are often worth more than single stamps. Likewise, having completed collections of stamps, such as stamps from a specific place or era, can also increase the value of your collection as a whole.
Storage
If you are planning to sell your stamp collection, it is imperative to ensure that your storage conditions are not depreciating your collection's value. Stamps should be stored on a high shelf in a dark, dry, and temperature-regulated area so that they remain in peak condition. For more information on stamp storage, please refer to How to Care for a Stamp Collection.
You can also reference Preparing to Sell a Stamp Collection at My Stamp Guide for more information about valuing and selling your stamp collection.